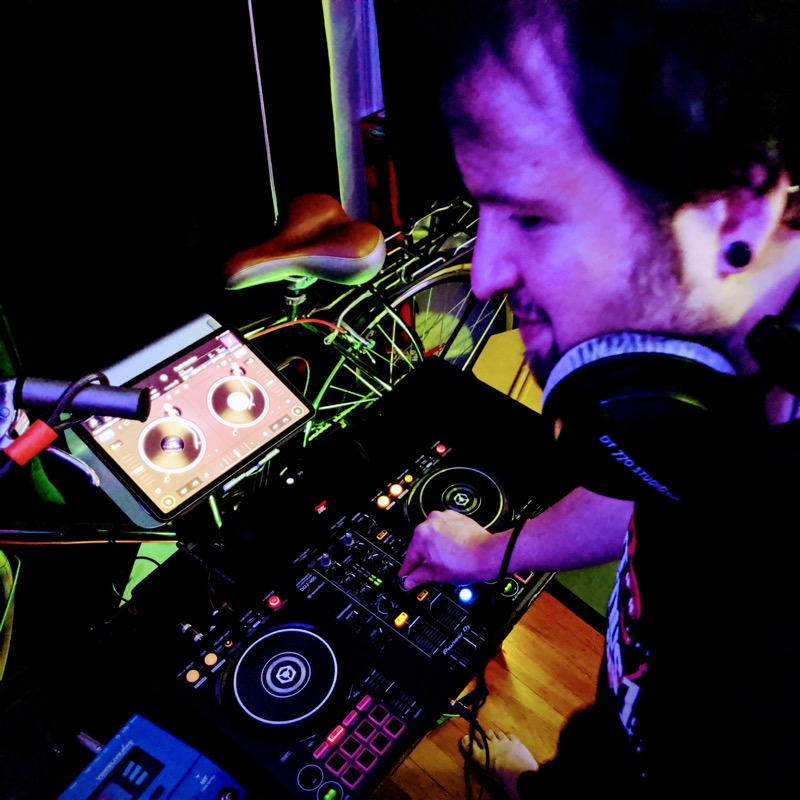 This is the first time I did a public live stream on The Bat Station. A handful of people tuned in and it was pretty cool. I figured if it all fell apart I could just not share the recording, but it turned out ok.
I'm still not great a this whole mixing thing, but I'm getting better, and it's fun to share this new hobby and show you all my progress!
This time I wanted to only do a mix with songs I've purchased directly, and not using any streaming services. It has a fun mix of harder EBM feeling stuff, some more minimal techno and some psytrance jams.
Tracklist:
Dicepeople - Destroyed
CONFORMCO - time to conform
Matt Ess, Lucas Writh - I Like it Harder
klack - Distancing
Xenex - Cypher
HRD.303 - Dilligent
Stornface & Terminal - Stuck in a Loop
Battle Royale - 130bpm Loop
Front Line Assembly - Domination (Unleashed) (Remixed by Rhys Fulber)
Konstructor - Industrial Junglism
Freaky Mind - Downs and Downs
The Japanese Popstars - Falcon Punch
Arctor - Sucker Born
HS & Isaigh - Breton
INHALT - Language (Rhys Fulber Remix)
Vain Machine - Exposed
Nicone - Acid Riot (Pan/Tone Remix)
Heisenberg - Friendship
Shadown Chronicles - The Matrix (Protonica Remix)
---
I have more stuff you can read if you like. You might like these: