It's time for my mostly-annual "stuff and things" post.  I've missed some years, but I think I have more new stuff this time around.  I'll try and detail all of the software, hardware and services that I've used this year to make my personal and professional life better or more interesting.

Software

Desktop (OS X)
Mobile (iOS)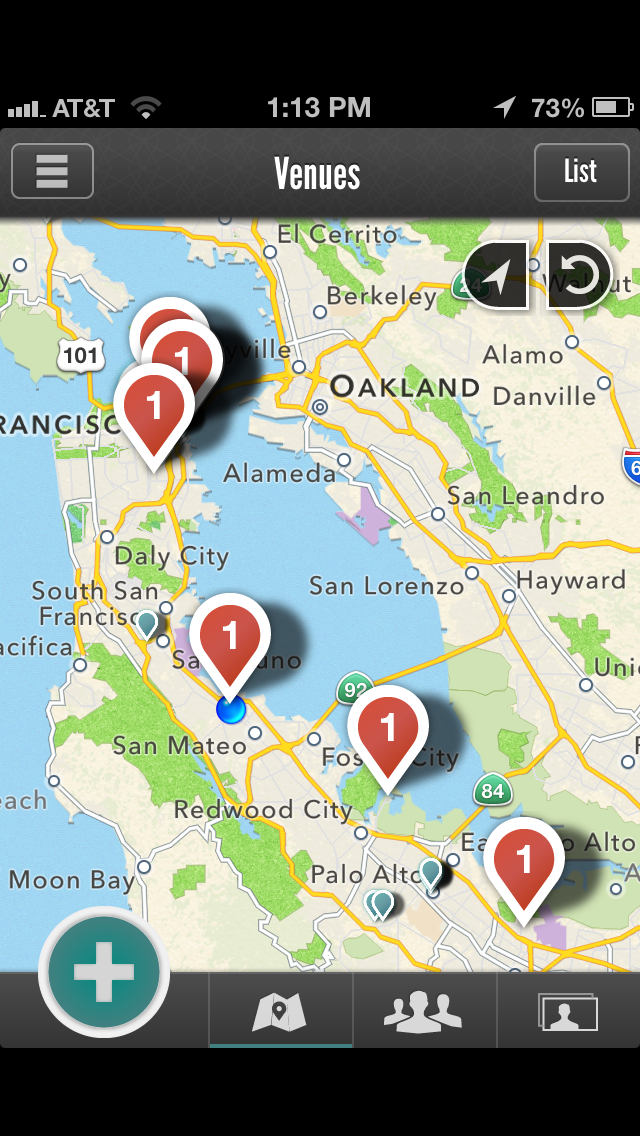 Workclub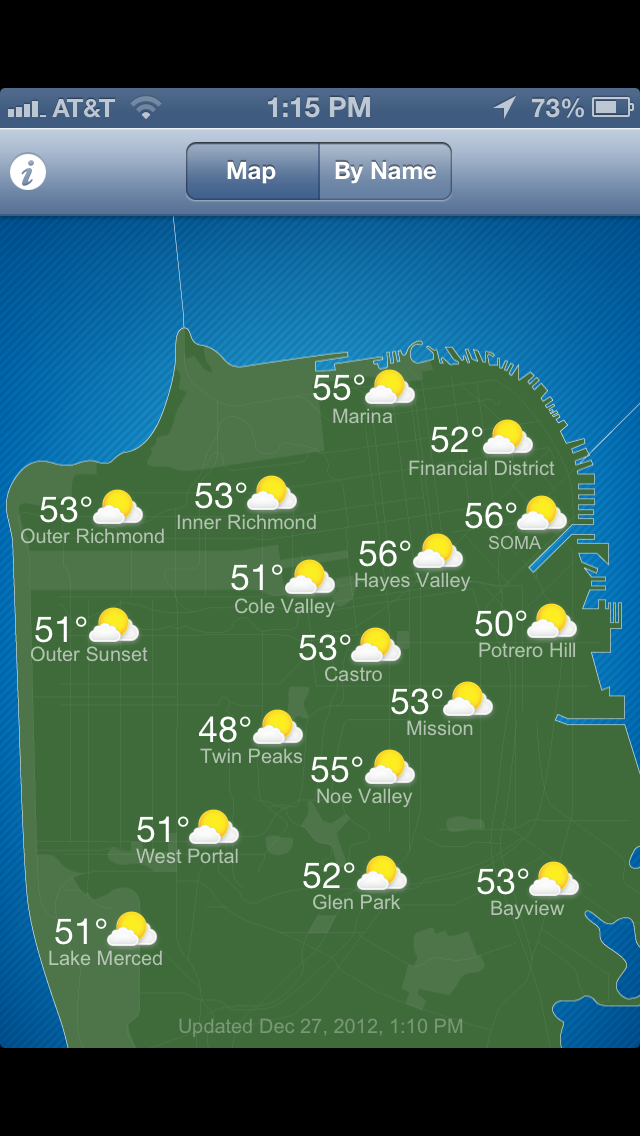 SF Climates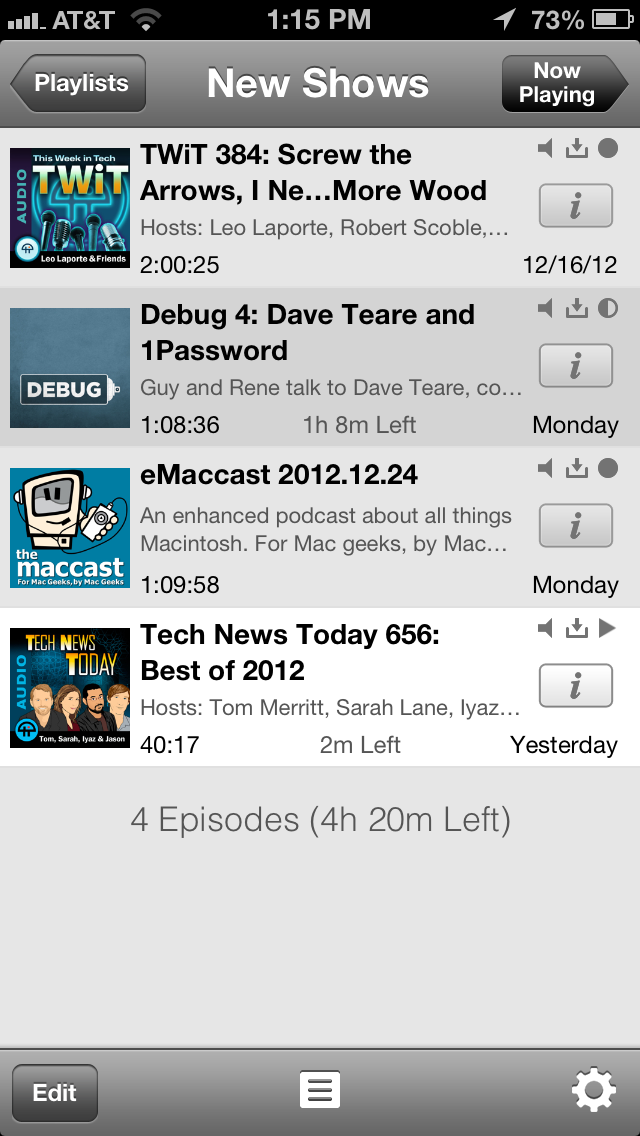 Downcast
Services
Spotify.
I was a Spotify user years ago.  I had a fake UK account and I used a UK proxy server to access it.  Eventually they shut me down and I no longer had access to the service.  When Rdio launched I became a happy subscriber and used that until Spotify came to the US.  After comparing and contrasting side-by-side I again went back to Spotify mostly due to the API.
Hardware
iPhone 5.
The upgrade from the iPhone4S to the iPhone5 was one of the bigger ones.  It's substantially faster and the screen is a great size.  The memory bump in it makes a huge difference as well, as apps that are "in the background" take a lot longer to get killed by the OS.  Something I launch before work now is still alive when I go home.
Klipsch Image ONE headphones.
The pair of headphones I've had for years, and really liked, a set of Sennheisers, finally reached their end this year so it was time to find a new pair.  I figured I'd use the Apple Store as my venue of choice to try out different options, since they had them physically there and it was easy to return if needed.  I tried a couple different ones and returned them.  I even thought I'd give a brand I wouldn't normally try, Skull Candy, a shot.  For your future reference the "Aviators" were awful.  Just awful.  More proof that headphones associated with a rapper (Jay-Z in this case) are bad.  Anyway.  I really like this pair of Klipschs.  They are over the ear, light, and mobile.  Perfect for my commuting and listening at work needs.
AppleTV.
Next to my iPhone my AppleTV is the piece of hardware I use the most.  I purchase current shows through iTunes.  I stream movies through Netflix.  New movies I rent through iTunes.  If I wanted to use Hulu, that's there as well.  I've amassed a digital library of episodes of my favorite shows I can watch at any time, and I often do.  It's also a great AirTunes receiver where I send it music from Spotify from my Macbook Pro, iPhone or iPad to fill my apartment with tunes.  This piece of hardware is the most underrated Apple product, and I'm a fan.
Misc
1-800-Got-Junk.
When I moved from Omaha to SF I had a ton of stuff I didn't know what to do with.  I hate selling things, so I figured I'd offer everything I had to friends, and anything left would just get disposed of.  1-800-Junk to the rescue.  They showed up with a truck and took everything I pointed out into their truck, and then charged me less than I expected to pay.
Media/Music and Podcasts
These are the podcasts I'm currently subscribed to:
As far as the musical soundtrack of 2012, I can't say there's a ton of really new stuff that I listened to.  A lot of stuff that's just "new to me".  I can say the new Blaqk Audio album was way rad, and I listened to that a ton.  Also the first full length album from Stepdad was something I recommended to people.  Marilyn Manson came back with a vengeance with the new album "Born Villain , I enjoyed that quite a bit.  And last, but not least, Mark Mallman's epic adventure "Double Silhouette" is a masterpiece.  My favorite Mallman album, and that's saying a lot.  I feel like he's taken the songwriting and construction of these songs in a new direction that I really like.  That on top of the obvious attention to detail of the production quality makes it a must listen.
Anyway, here's a list of songs I've listened to a lot in the past year with the help of Last.FM keeping track of that for me.
Here are some older year in reviews to compare if you'd like.
---
I have more stuff you can read if you like. You might like these: